royal gem sun-catcher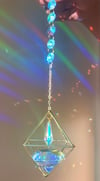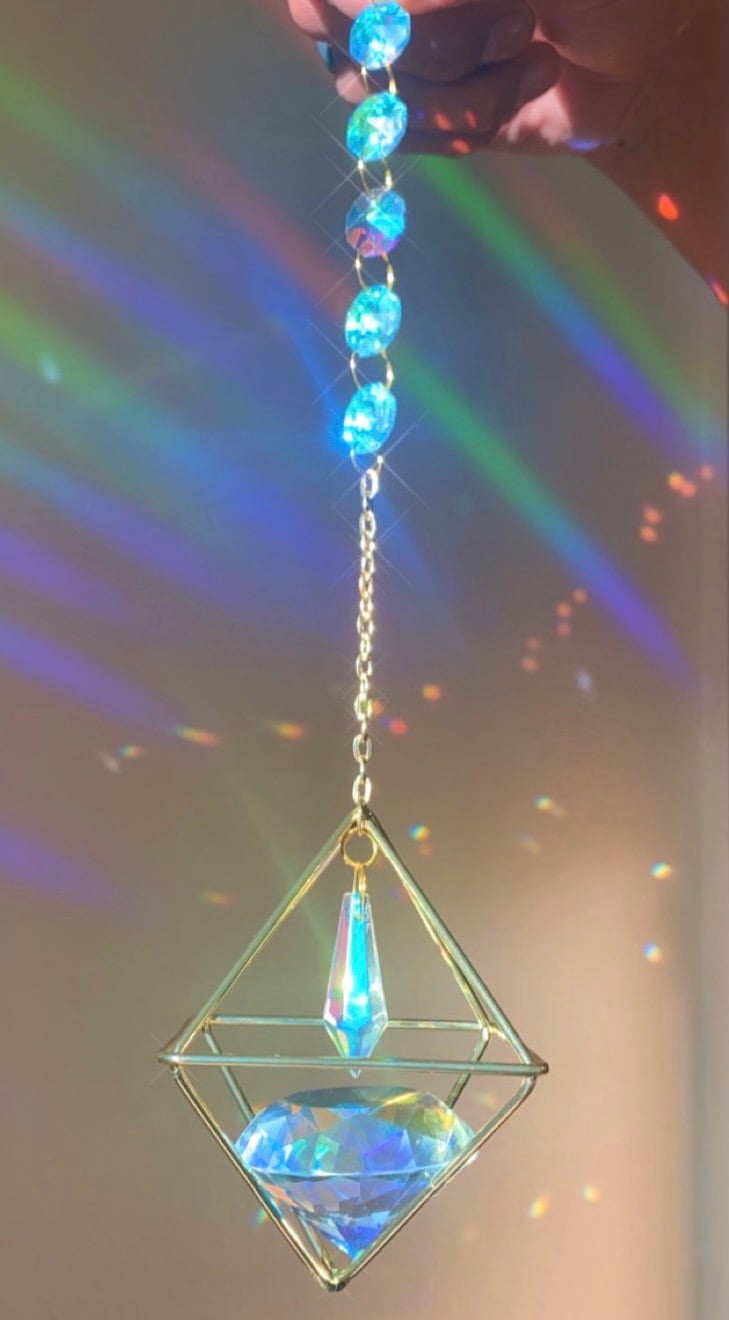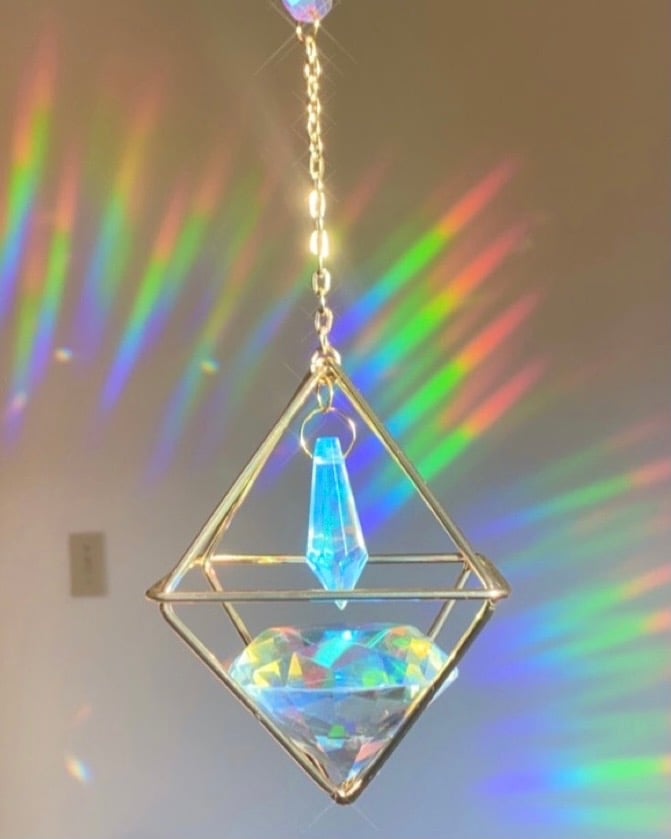 A sun-catcher fit for royalty with a huge gem!
*note: the gem is not attached and it can be taken in or out. If it arrives and the gem is out, simply place it back in! It should not fall out when hanging as the bars hold it in place.